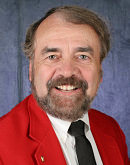 James L. Schneider
For effective and memorable learning sessions, please contact me at:
Blue Chip Training and Marketing
James L. Schneider
33067 Fulton St., Box 148
Gotham, WI 53540
james@bluechiptraining.com
or 1-608-583-4403
I have had the pleasure of conducting over 2000 presentations and workshops during the past 30 years. Here's a partial list:
RECENT
Tri-County Leadership Program
Richland Area Chamber
Wisconsin Department of Workforce Development
Sauk-Prairie Chamber of Commerce
SYSCO Food Services of Eastern Wisconsin
Border States Electric
Rock County Human Resources
Wisconsin State Training Conference
Mauston School District
Wisconsin Jaycees
L & S Electric
American Association of Medical Society Executives
CESA 5
Padanaplast USA, Inc.
Green County Leaders
Wisconsin Economic Development Association

BUSINESS
American Society Hospital Food Service Administrators
American Bank & Trust (WI Division)
Canadian Pacific Railway
Central Minnesota Chapter of Credit Unions
Chippewa Valley Professional Secretaries International
Farmers Insurance Group
First Weber Group
Grant-Iowa-Lafayette Shopping News
Governor's Conference on Tourism
Greater Minnesota Credit Union
International Food Services Executives Association
Key City APICS Chapter (Dubuque)
March of Dimes (WI)
Manitowoc County Business Summit
Mercury Marine
Mid-Minnesota Federal Credit Unions
Mid-West Dietary Managers Association
Mound City Bank
National Dinner Theatre Association
National Guardian Life Insurance
Nelsons Markets
Professional Insurance Agents of Wisconsin
Southwest WI Realtors Association
Southwest WI School to Work Consortium
TDS - Telecom
Telephone Pioneers of America
US West
WCCU Credit Union
WI State Telephone Companies Association
Wisconsin Bell Special Services Center
Wisconsin Community Papers
Wisconsin Dietary Managers D5
Wisconsin Farm Bureau
Wisconsin Farm Progress Days
Wisconsin Pork Producers
Wisconsin Public Service Corporation
Wisconsin Restaurant Association
Wisconsin State Training Conference
Woodward Communications, Inc.

EDUCATION
American Association of Community Colleges
Blackhawk School District
Chippewa Valley Technical College
Community Leadership Alliance
Edgerton FFA
Green County Leaders
Hawkeye Community College
Iowa Community Colleges Association
Lancaster School District
Leadership Dubuque
Richland Center Student Association
River Ridge School District
River Valley School District
Southwest Wisconsin Technical College
Tri-Schools Faculty Inservice
University of Wisconsin-Extension
University of Wisconsin-Platteville
University of Wisconsin - River Falls
WI Association of Student Councils
Wisconsin Rural Leadership Program
Wisconsin Technical College Board
Wisconsin Technical College System

HEALTH CARE
Boscobel Area Health Care
Divine Savior Hospital
Directors of Nursing Conference - Madison Region
Fennimore Good Samaritan Center
Fort Atkinson Hospital Auxiliary
Greenway Manor
Gunderson Lutheran Auxiliary
Gunderson Lutheran Hospital
Homeward Bound
Lancaster Care Center
Lancaster Memorial Hospital
Montana Hospital Auxiliary Association
Ohio Hospital Auxiliary Association
Orchard Manor
Ontario (Canada) Hospital Association
Southwest Health Center
Wisconsin Hospital Auxiliaries Association

GOVERNMENT & ECONOMIC DEVELOPMENT
Barron County Economic Development Corporation
Forward Wisconsin, Inc.
Governor's Conference on Economic Development (WI)
Grant County Board
Grant County Highway Department
Grant County Social Workers
Green County Economic Development Corporation
Illinois LIHEAP State Conference
Lafayette County Economic Development Corporation
Lafayette County Job Center
North Dakota Technology Conference
Town of Brigham
USPS-Postmasters Southern Region (WI)
Village of Valders
WI Council for Affordable and Rural Housing
WI Dept. of Agriculture, Trade & Consumer Protection
Wisconsin Economic Development Association
Wis. Dept. of Commerce - Buildings & Safety Division
Wisconsin Incubator Association
WI Human Services Support Staff Association
Wisconsin Workforce Development Board

COMMUNITY & SERVICE
Depot Days - Green County
Dubuque Chamber Ambassadors
Eau Claire Rotary Youth Services
Indiana Extension Homemakers Association
Lodi Opportunity Development, Inc.
Minnesota Jaycees Individual Development College
Monroe Chamber of Commerce & Industry
National Volunteer Outreach Network
WI Association For Home & Community Education
Wisconsin Jaycees Individual Development College
Wisconsin Jaycees Conventions & Training
WI-Upper MI Key Club & Circle K
PLUS numerous presentations for Chambers of Commerce, Lions, Jaycees, Rotary, Optimists, Kiwanis and other civic organizations

OTHER
Dubuque Area Romance Writers
Dubuque Colts Drum & Bugle Corp
Muskets & Memories
Primitive Methodist Conference
Presbyterian Lay Pastor Retreat
Southwest Opportunities Center

....and...well, you get the idea.